Tablet, Desktop
Full support for mobile, tablet and desktop access using our included 'Flow' theme. Even the admin area is responsive for mobile.

Large File Uploads
Multiple file uploader using the very latest HTML5 technology, no Flash here! Full support for large files via chunked uploading.

Demo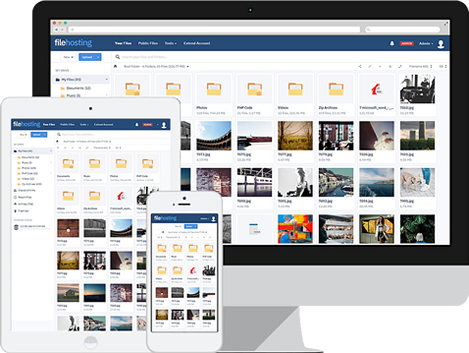 RevenueGeneration
Make money selling premium upgrades on your own file upload site. Written in PHP, it comes with the
full source code
.

Scalable & Secure
Scale with your traffic by easily adding extra file servers. Cross browser, XSS and SQL injection tested.
AllFeatures
Overviewof Yetishare Features